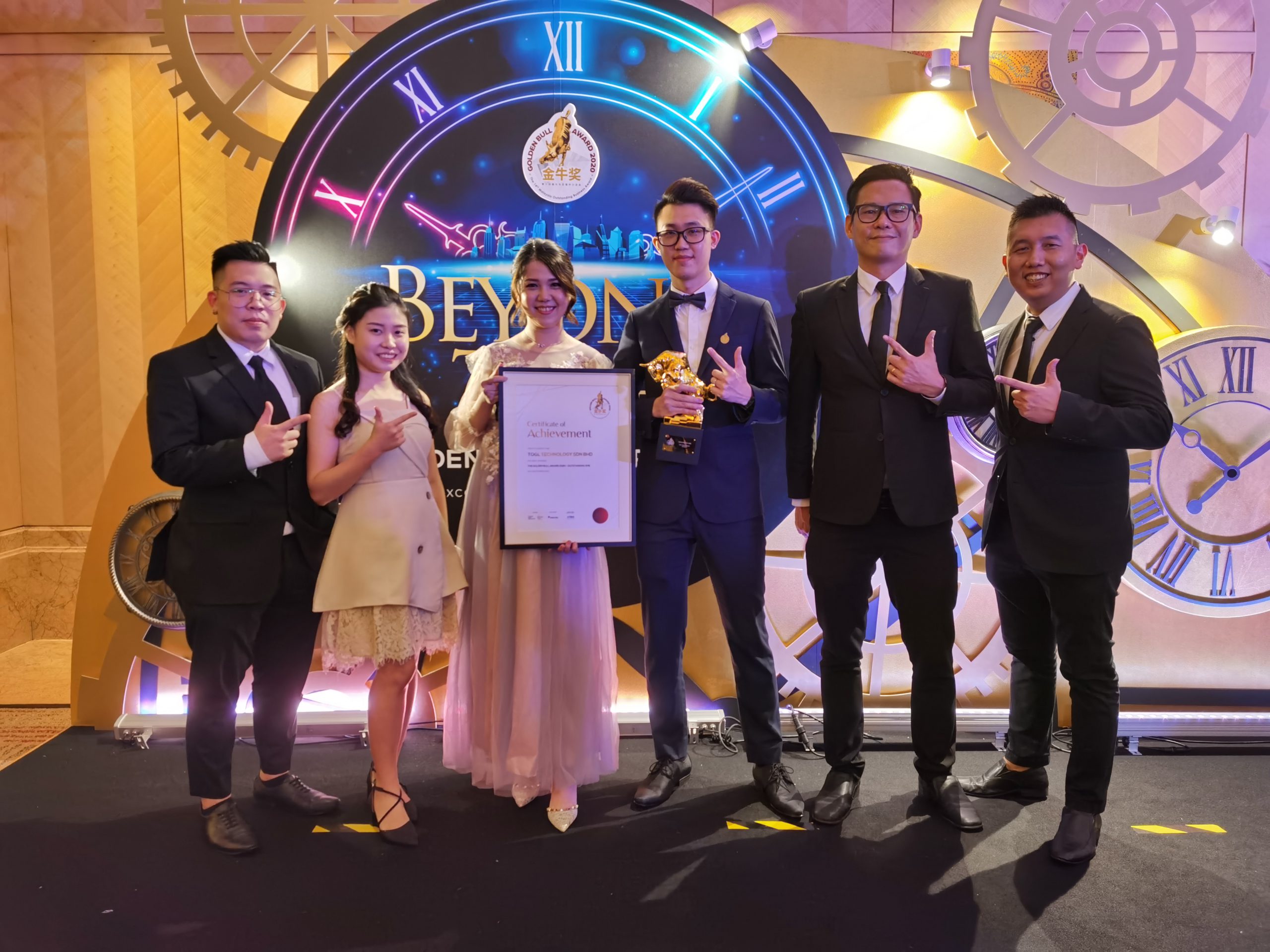 Golden Bull Award Presented Golden Bull Award 2020 for Outstanding SMEs to YIPPI
PETALING JAYA, September 15, 2020 – TOGL Technology Sdn Bhd is pleased to announce its Social Messaging App YIPPI received the Golden Bull Award 2020 for Outstanding Small and Medium Enterprises (SMEs) from Golden Bull Award on September 4, 2020.
YIPPI was amongst the top 100 outstanding SMEs winners in Malaysia of the Golden Bull Award 2020, which recognizes the comprehensive range of products and services being offered, from mobile app development to web application.
Established 17 years ago, the Golden Bull Award has served as the ultimate award for successful businesses with the aim to serve as an effective platform to benchmark successful businesses, inspiring more businesses, both SMEs and corporates, to strive for greater excellence.
The awards are divided into three categories which are the Super Golden Bull, Outstanding SMEs and Emerging SMEs based on the revenue of the winning companies. YIPPI received the award under the "Most Outstanding SMEs Award" category with an annual turnover of RM5 million and above.
更多
The Golden Bull Award 2020 for Outstanding SMEs is the second award received by YIPPI. The first – TheBrandLaureate SMEs BestBrands e-Branding Awards 2020 – was received on August 3, 2020.
Winning the Golden Bull Award 2020 for Outstanding SMEs records our achievement in developing YIPPI, a daily essential App that provides everything individuals need for communication, online social circle, live streaming, e-commerce platform, and a powerful feature that takes care of our wellness.
As an award recipient, YIPPI will be able to take part in various Golden Bull Club activities such as the Belt and Road Trade and Investment Missions, the annual SME CEO Forum, local and regional business matching sessions, and networking sessions.
YIPPI will continue to offer an even greater platform for young creators and provide a one-stop solution for SME for our customers, besides encouraging the young generation to own their own businesses, become entrepreneurs and to be the masters of their own life.
show less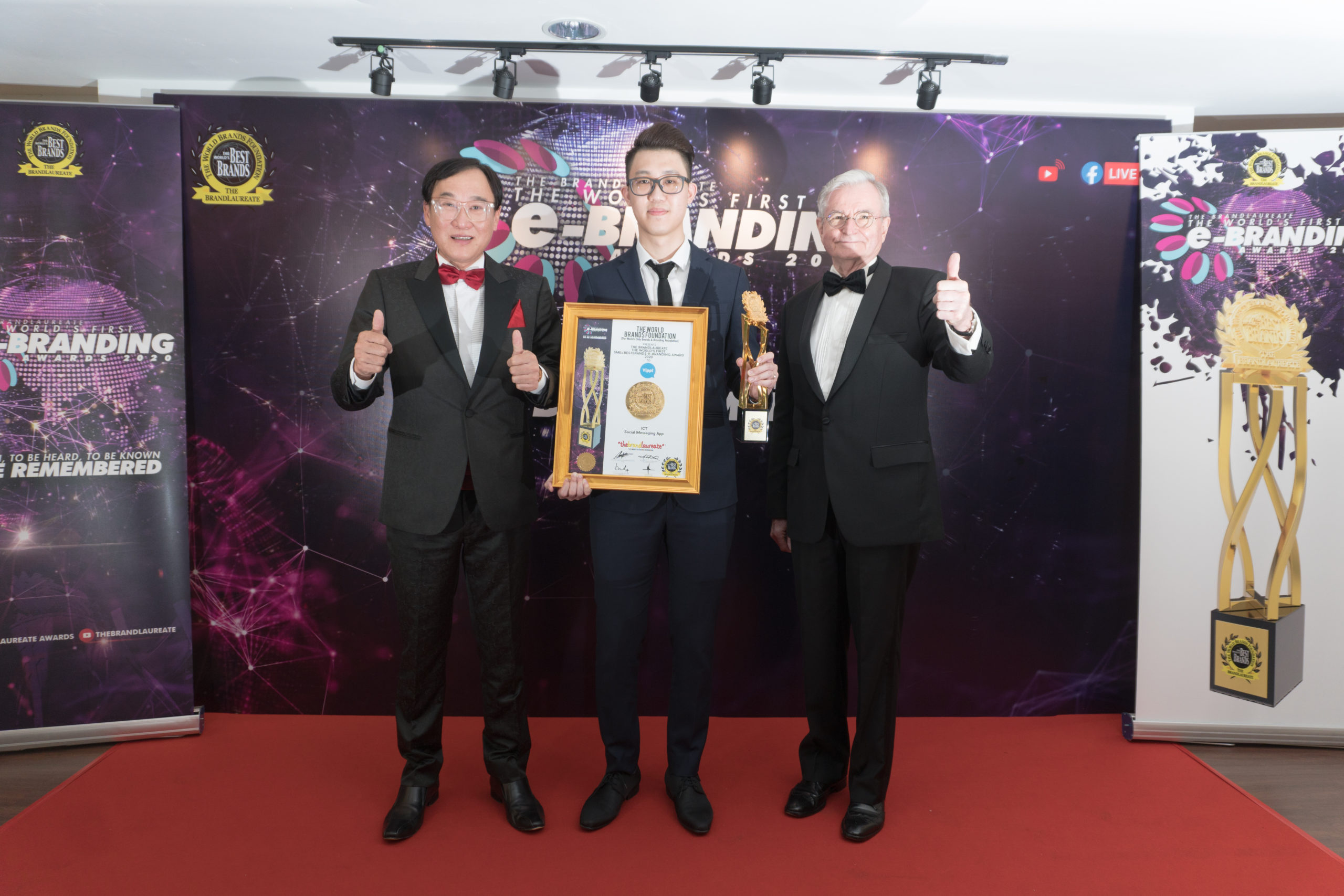 The World Brands Foundation Presents The BrandLaureate SMEs BestBrands e-Branding Award for 2020 Top ICT – Social Messaging App to YIPPI
PETALING JAYA, 3 August 2020 — TOGL Technology Sdn Bhd is pleased to announce its Social Messaging App YIPPI recently received The BrandLaureate Small and Medium Enterprises (SMEs) BestBrands e-Branding Award for 2020 in Information and Communication Technology (ICT) – Social Messaging App from The World Brands Foundation.
The BrandLaureate BestBrands Award aims to honour and celebrate the best brands around the world. Awardees comprise of brands from various industries that have demonstrated strong branding initiatives in the process of building their brands, with a diverse pool of winners from multinational companies, large corporations, public listed companies, and government-linked companies.
更多
This year's theme, 'To Be Seen, To Be Heard, To Be Known and To Be Remembered' highlighted the need for companies to be competitively heard and awarded the standouts in their respective fields. All awardees were evaluated and selected by the World Brands Foundation's Brand Committee based on five criteria, which are brand strategy, brand culture, brand innovation, brand performance and brand communication.
The Awards ceremony was held at The BrandLaureate Award HQ on August 3, 2020. TOGL Technology's Chief Technology Officer, Freddy Chia, accepted the award on behalf of the Company, stating that, "We are deeply honoured to receive this prestigious award of brand excellence in ICT. Winning the The Brandlaureate SMEs BestBrands e-Branding Award 2020 was the icing on the cake for what has been an exceptionally busy year for YIPPI.
We're incredibly proud of the determination and dedication of our employees and to be recognised for our achievements at a regional level is a credit to each and every one of our staff. We believe that being selected for this award will help raise awareness of YIPPI in our Asian markets. Recognition is a good thing not only for potential clients but also for the staff for all their hard work and tireless dedication. Towards this effort, we will continue offering an even greater platform to young creators and providing a one-stop solution for SME for our customers without compromising on our value proposition."
After accepting the award, Mr. Chia thanked the World Brands Foundation for their consideration and recognition of YIPPI: "Last, we are very grateful to the judges for presenting us with this award. Thank you."
show less
TOGL Technology Sdn Bhd Was Selected For the Prestigious GAIN Program by the Malaysian Digital Economy Corporation
PETALING JAYA, 14 April 2021 – TOGL Technology Sdn Bhd has been selected for the prestigious GAIN program run by the Malaysia Digital Economy Corporation (MDEC).
The Global Acceleration & Innovation Network (GAIN) program – a program under MDEC, a government-owned agency launched in 1996 – is designed to catalyze the expansion of Malaysian and Malaysia-based technology companies that have the potential to become global players, ultimately building more Malaysian global tech icons. They facilitate tech companies' expansion into the overseas market through Business Support Ecosystems and business matching sessions established through their eight tech ecosystems in Australia, Cambodia, Japan, Indonesia, the Philippines, Thailand, United Arab Emirates, and Vietnam.
更多
"It is an honor for TOGL Technology to be selected for the GAIN program as the program has strict guidelines around selecting Malaysian companies with strong financials, global aspirations, forward-looking leadership and management team, as well as scalable/innovative technology products and solutions.
With strategic collaborations with key stakeholders under its Business Support Ecosystems, we believe we will be well-positioned to take advantage of the ready-access to scale-up our business.
Being part of the transformation of Malaysia's digital economy is a testimony to our innovation, vision and achievements. We look forward to working closely with MDEC as it provides clear end-to-end expansion support for Malaysian tech companies, such as ours, at all growth stages," said TOGL Technology Chief Technology Officer, Mr Freddy Chia Kah See.
show less
TOGL Technology Sdn Bhd Earned ISO 9001:2015 Certifications for Quality Management System
PETALING JAYA, 26 February 2021 – TOGL Technology Sdn Bhd has earned two ISO 9001:2015 Certifications for its Quality Management System by The British Standards Institution (BSI).
ISO 9001:2015 is a globally recognized quality management standard developed and published by the International Organization for Standardization (ISO). The standard is based on several quality management principles, including having a strong customer focus, involvement of high-level company management, an outlined process-based approach, and a philosophy of continuous improvement.
更多
"Our team is very proud to earn these prestigious quality certifications", said TOGL Technology Group General Manager, Mr. Roy Lim Jun Hao. "The Toga culture is built on a commitment to deliver the highest quality products to our customers, on time and free of flaws. The attainment of our ISO 9001:2015 certifications validate our Total Quality System – and the commitment we have to product quality and customer satisfaction."
TOGL Technology's ISO 9001:2015 Certificates (#FS739984 & #FS739987) were issued by BSI, a world-class, ANAB and Standards Malaysia Accredited management system certification body. The scopes of the certifications include the design, development and provision of social messaging platforms, and online and flight booking platform.
show less
TOGL Technology Sdn Bhd Announcement
TOGL Technology Sdn Bhd ("TOGL") a Malaysian registered company which is a fully owned subsidiary of Toga Limited ("TOGA"), a company registered in the States of Nevada of the United States of America (collectively "Company").
The Company nor its affiliates and executives does not currently have any direct or indirect relationship of any kind with 'Toga Capital Sdn Bhd' (1132072-MD) and 'Toga Company Limited' (collectively Toga Capital) except past relationship wherein certain of the Company's controlling shareholders were also the controlling shareholders of Toga Capital but they sold 100% of their ownership to an unaffiliated third-party back in 2018.