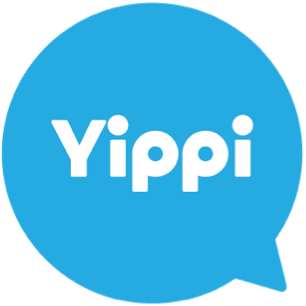 YIPPI
Yippi is a free super social messaging app developed by TOGL Technology back in 2016.
The Yippi platform has a high growth of daily active users (DAUs) across the globe, who were attracted to its numerous functionalities in a single complete app.
Read More
It empowers users with numerous functionalities in a single complete app that includes: from messaging to social media, from eShop to wallet, from entertainment to sticker collections.
Yippi combines the diversified platforms to truly integrate into an ultimate mobile app. Yippi uses artificial intelligence (AI) technology for its functions such as beauty camera, content security detection, voice to text auto translate, and customer service.
In addition, Yippi helps its users achieve a healthier life through its Toga Resonance Technology (T-RT) based programs, which produce vibration that can neutralize or shield electric and magnetic field (EMF) radiation energy fields in the environment or the human body.
Yippi, T-RT based programs, Yippi Stickers, YippiTV and Toga's other services, such as eShop, E-Booster, TogaGo.com, Red Box, mobile top-ups and Go Cashless with Rest n Go, are connected within a complete ecosystem of its own. Yippi seems to have transformed into a complete virtual city, with everything you need at your fingertips.
Yippi has helped thousands of individuals to earn income. One of its special features, "tipping", allows a Yippi user to tip, i.e. their favorite posting, sticker or favorite artist – a revolution to other traditional social messaging apps.
Read Less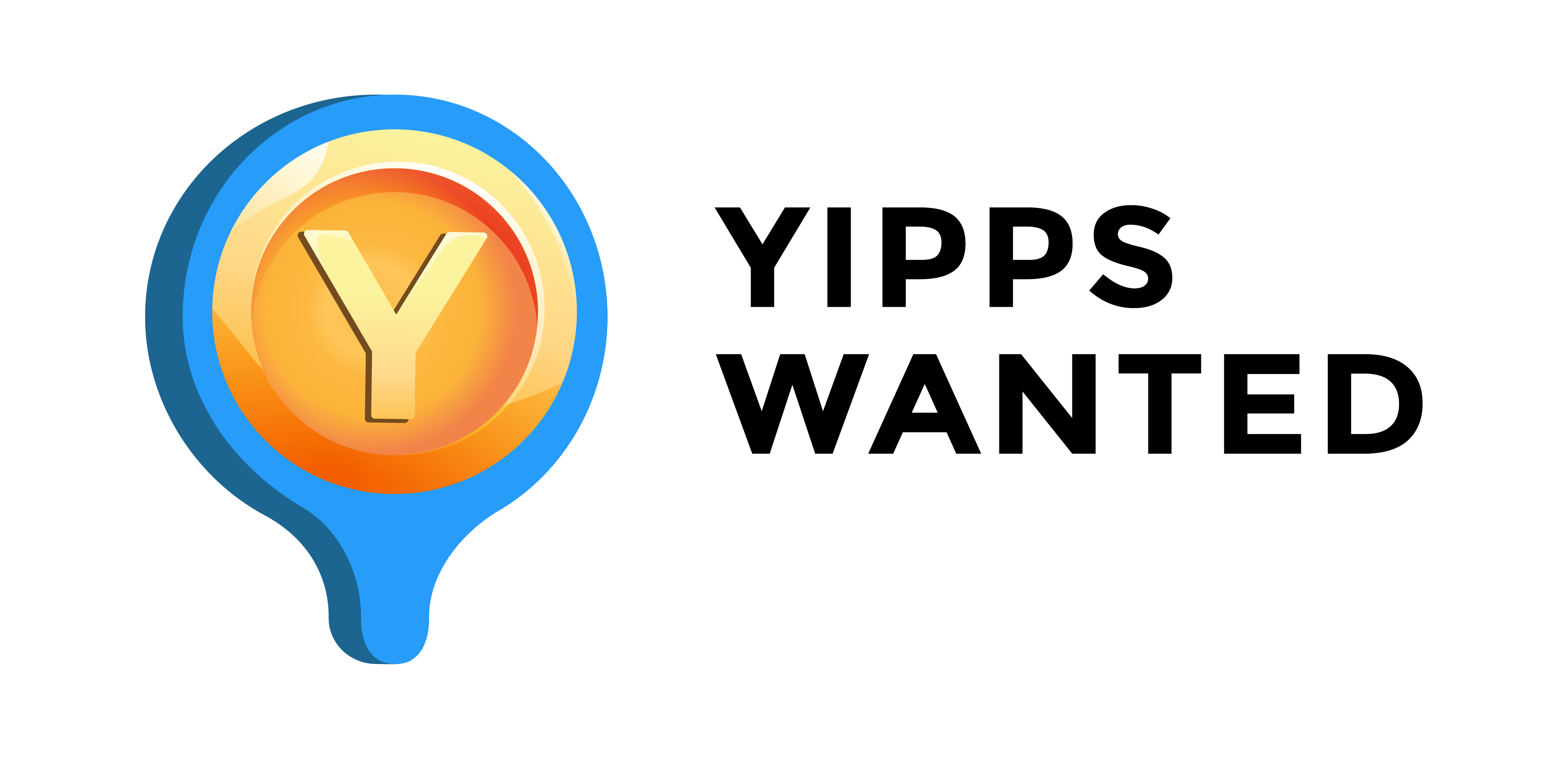 YIPPS WANTED MINI PROGRAM
The Yipps Wanted program is an end-to-end e-commerce platform solution that is aimed at assisting local SMBs and SMEs increase the number of customers and drive traffic to their physical and or online stores.
Read More
The program is available in the form of a mini program on the Yippi platform, and a merchant mobile application where businesses must first register as Yipps Wanted merchants to enable them participate in the program, and list their business in the Yipps Wanted mini program.
As a mini program, "Yipps Wanted" offers customers to earn Yippy reward points by spending with Yippy Wanted merchants, and redeem the virtual reward points in transactions conducted through the Yippi app. Merchants can also offer instant rewards to walk-in customers who spend in their stores simply by scanning their Yippi QR code via the mini program. Currently there are more than 15,000 establishments where Yipps can be used.
Synchronously, Yippi provides merchants with promotional activities such as Yippi online campaigns, mini videos, and live stream events. Merchants themselves can manage such activities through the YippiX Merchant mobile application that allows them and their business administrators to control and manage their customers' order and Yipps redemption.
Besides that, the Yipps rebate system enables merchants to set their preferred rebate, similar to how they would give out discounts for their promotion or seasonal period.
Merchants can accumulate Advertising Point (AP) that can be exchanged in the form of advertising – ranges from the traditional format such as billboards, newspapers, magazines, electronic direct mail to online marketing methods such as social media post on Yippi's social media platform, e-commerce platform and many more.
Read Less

YIPPI STICKER
Understanding what appeals to and entertains the Yippi users, we wanted to provide a global platform for sticker collections. It was also an excellent opportunity to engage our Yippi users' needs, especially in expressing emotions such as happy, sad, excited and bored, without having to committed to the rigidity of "unfeeling" words – more of a personal touch than a regular text message.
Read More
As communication technology continues to advance, the sticker collections will evolve with it. We want to help create better experiences for Yippi users. Therefore, we created an opportunity for sticker designers and creators out there as we believe they could leverage on the Yippi platform to express their creativity in producing sticker sets, and inspiration to the fullest.
In 2018, we launched the Yippi Sticker Shop, which is available to our users on the Yippi app to keep them engaged with approximately 3,900 sticker sets currently available. These sticker collections are the original work of the designer/creator, or hold possession of copyright to the work, and are considered suitable for conversation or communication.
We believe that our Yippi Sticker Shop will able to assist sticker designers and creators to promote their sticker collections towards building their own brand and fan base, and concurrently, able to earn tips which can be a good income source for them.
We launched the first Sticker Contest in 2018, aimed at sticker creators and designers from around the globe submitting original creation sticker sets, with a chance to win cash and prizes amounting to more than USD20,000, plus a valuable internship or career development opportunity.
With the contest in place, we are able to provide for this highly creative group of people, in terms of a place for them to express their creativity and inspiration to the fullest through their sticker creations, and meet like-minded artistic individuals.
The contest has since become an annual event. For 2020, the Yippi Asia Sticker Contest 2020 with the tagline of "Originality – Passion – Creativity", was supported by the Student Holistic Division under the Department of Higher Education, Ministry of Education Malaysia.
Read Less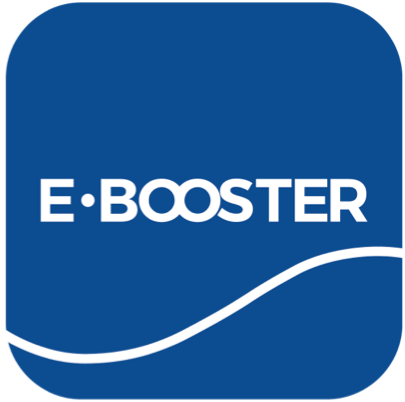 E.BOOSTER
The E.Booster 2.0 is a mobile app operated by Eostre Berhad, which is aimed at creating a healthier lifestyle for its users, through unique energy resonance technology, while maintaining a positive attitude towards life. E.Booster's eT-RT technology combines T-RT resonance technology and Subtle Energy, to help enhance the human biological field.
Read More
E-Booster 2.0 has more than 40 products. The said products are divided into five categories – Focus, Stress Relief, Protection, Meditation and Energize, covering the most comprehensive health care.
Each product has its own unique functions, using digital images (mandala), videos and audio files to broadcast energy vibrations through electronic devices (computer, laptop and smartphones), with unique technology. Users can use different product combinations in E.Booster 2.0 according to their own needs, anytime anywhere.
To-date, E.Booster has more than 10 international authority certifications, and own a highly authoritative scientific consulting team in the field of energetics or quantum science! They are renown experts in, either the field of energetics, or quantum science, and have conducted more than 30 years of research and clinical trials. The E.Booster 2.0 products can help improve the body's self-healing energy system and health status by transmitting powerful frequency and energy waves, bringing a new approach to health, and optimizing quality of daily life.
Read Less

TOGAGO
TogaGo is a travel booking platform that was established by TOGL Technology. On 24 June 2019, TOGL Technology acquired WGS Discovery Tours and Travel (M) Sdn Bhd, which in turn now operates the TogaGo.com platform.
Read More
TogoGo is also available under the Services category on the Yippi platform.
TogaGo.com enable users to make accommodation arrangements. The platform has a collection of over 1.4 million hotel partners in over 200 countries that enable users to search for the best price for their travel needs. Other features included more travel-related editorial contents, simpler payment methods, and GO Cash or member reward points.
One of the unique points of GO Cash is that users can enjoy many privileges when they purchase products and services on the platform, such as redeem GO Cash points against future purchases, and get discounts and exclusive deals.
Besides the platform, TogaGo will soon have in place a mini program called Global Ride on Yippi, which offers a collection of car partners to Yippi users to book a ride or a e-haling service for a hassle-free traveling experience while they are in another country. The uniqueness of this app is that users need not leave Yippi or download a separate app.
Read Less

RED BOX
Red Box Karaoke is one of Malaysia's leading karaoke chains, and is recognized as a distinctive brand in the family entertainment industry. Due to the COVID-19 pandemic, Red Box's offline businesses were greatly affected.
Read More
Hence, the company looked into digitalization innovations in order to attain its vision of becoming the leader in the karaoke industry throughout South East Asia, and leading the way of singing to the next level.
In preparing for the digital transformation phase, Red Box has teamed up with Yippi and developed a strategic plan, in which Yippi provides the IT infrastructure solutions, ranging from research and development to technology selection. Through this partnership, the Red Box booking and social singing apps came into being.
The Red Box Online Booking app enables users to choose, book and pay for a karaoke room at their preferred date, time and outlet, and at the same time, collect reward points under the Red Box loyalty point program. Another interesting app feature is the custody bottle program where a user can transfer his/her liquor bottle(s) from the current Red Box outlet where it is being stored to another outlet.
Whereas the Red Box social singing app enables users to cultivate their talents, bringing like-minded people one step closer to each other, sharing their performance and music, and possible form a community group that produces similar song genres. Through this app, users can seek exposure in bringing their singing skills to the next level, and even have opportunities to mingle with artists and key opinion leaders (KOLs), or even becoming a KOL themselves. Similar to Yippi, one of its special features, "tipping", allows a Red Box user to tip, i.e. their favorite singer or favorite artist for good effort, which in turn, can be an opportunity for a use to earn some income.
Read Less

TOPZMALL
Topzmall is integrated into Yippi where Yippi business account holders – comprise small and medium enterprises (SMEs) and individuals.
Read More
Can establish a store on the platform and Yippi users can visit the store to find a product or service of interest.
Read Less